Sketchy WEEKEND
Join us for TWO NIGHTS of partying and original sketch comedy in the heart of Midtown!
September 21st & 22nd, 2018
Doors at 8:00pm
Show starts at 8:30pm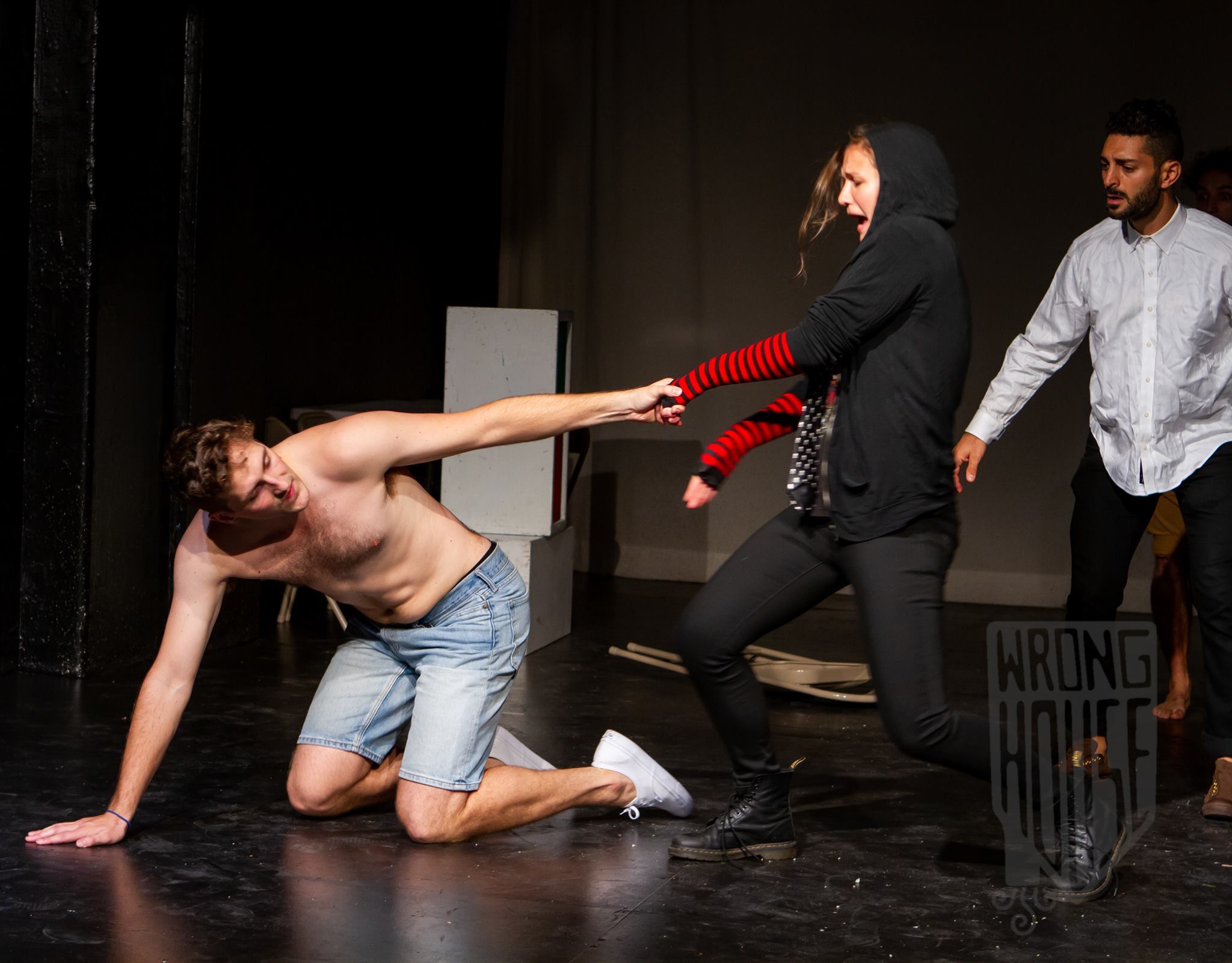 ALYSSA ABRAHAM - Head Writer & Director
Alyssa Abraham is an actor/writer/producer based in New York City. After graduating from a performing arts high school in Pittsburgh Pennsylvania, she moved to NYC to attend the Stella Adler Studio of Acting's Three Year Conservatory. She has also studied at the Upright Citizens Brigade with a focus in sketch comedy. Some past roles include Berthe in Marc Camoletti's Boeing Boeing, Smitty in How to Succeed in Business Without Really Trying, Dotty in Michael Frayn's Noises Off. She's also created her own sketch comedy web series: Pantiless. Alyssa basically just wants to act and create funny stuff her whole life and love every freakin' second of it. More at Alyssa-Abraham.com
BRENDAN BYRNE
Brendan Byrne is a New York based actor. He has recently appeared in Wrong House's inaugural production of Really Really, Area 51 as part of the Melbourne Fringe Festival and Intestinal Pulchritude for the Midtown International Theatre Festival. He is a graduate of the Stella Adler Studio of Acting where he performed in numerous productions including Peer Gynt, Love's Labours Lost, Romeo & Juliet, Punk Rock, Short Eyes and Suddenly Last Summer.
CLAUDIA SMITH
Claudia is just a small town girl, and you'd better believe she's living in a lonely world. She took the midnight train going anywhere- because with subways these days you really never know where you'll end up. This Vermont native and Circle In The Square alumn's recent credits include "Sally Brown" in A Charlie Brown Christmas, and "CB's Sister" in Dog Sees God directly after. She enjoys extra halal white sauce and making people like you laugh. She's amped to join the Wrong House team to give you yet another rocking and rolling sketchy sketch night. Let's get ready to rumble!!! B29.
jack creaghan
Jack is a Data Scientist at a tech startup by day and the Executive Director of Wrong House Productions by night. He is fuckin' pumped to be putting on another Sketchy Night with the Wrong House team and all of these amazing actors. This one's gonna be a banger.
Jacob Dabby - WRITING & DIRECTING TEAM
Jacob is an NYC based actor, born and raised in the Bronx. After graduating from SUNY New Paltz last year, he now spends his time screaming at strangers about the New York Knicks and reading on the train. Jacob is stoked to be joining the Wrong House team from another night of sketchiness - there is no one better to act like a load of buffoons with. Learn more at jacobdabby.com
JESSIKA McQUEEn
Jessika is a Canadian born, New York based actress. She is a graduate from Stella Adler Studio of Acting, and is SO thrilled to be getting sketchy with this fab team of weirdos once again. More on Jessika at jessikamcqueen.com.
Jeremy Sapadin - WRITING & DIRECTING TEAM
Jeremy Sapadin is a NYC based actor, math tutor, and 2x fantasy football champion. A graduate of SUNY New Paltz, some of his favorite credits include Tupolsky in The Pillowman, CK Dexter Haven in The Philadelphia Story, and Jigger Craigin in Carousel. Jeremy's two favorite things are making jokes and working with children, largely due to his lifelong childish sense of humor. He hopes it will be on full display tonight, with the rest of the Wrong House team.
LUZ OZUNA
Luz Ozuna is a Dominican-American Bronxite actress and writer. She graduated from NYU with a degree in Spanish Literature and Communications, and then trained at the Stella Adler Studio of Acting. Since graduating Stella, she's been booking consistent commercial and voice over work, and auditioning for episodics. On her downtime she likes annoying her brother and running. Check out more at: LuzOzuna.com
Megan Abell
Megan is a graduate of the Stella Adler Studio of Acting. She's also studied with the Upright Citizen Brigade, at RADA, and with Terry Schreiber. She is a member of the Theatre Project's resident acting company TP&Co. Off-Broadway theatre credits with them include: Two Gentlemen of Verona (Silvia), A Midsummer Night's Dream (Hermia), The Taming of the Shrew (Biondella), and Marat/Sade (Rossingol). Other Off-Broadway: Cinderella (The Players Theatre). Off-Off-Broadway: Jack's Back! (T. Schreiber Theatre), The Crucible, Fifth of July, Twelfth Night, The Cherry Orchard (Stella Adler Studio). Voice over: PBS documentary The White House: Inside Story. More at meganabell.com
SAM KHAZAI
Sam Khazai is a Tehran-born, Wisconsin-raised actor, currently based out of New York City. Following a career in U.S. national security policy, he's thrilled to make his foray into the world of acting. He studied theater at Stella Adler and HB Studios, and previous roles include Benjamin in Rosemay Zibart's "Cracked" and Tony in Richard Alleman's, "Quiet Car". Sam holds a BA in Political Science from the University of Wisconsin (where he served as university mascot, Bucky Badger), and a Master's degree in Middle East Studies from the George Washington University; neither of which are particularly relevant, but he's listing them to distract from the fact that he doesn't have a ton of other credits. Yet! He's excited to collaborate with this insanely creative group of people
SHANNON MCINALLY
Shannon is a NYC-based actress originally from the Pacific Northwest. She is a graduate of the Three Year Professional Conservatory at the Stella Adler Studio of Acting, and holds a B.A. in Theatre Arts from the University of Oregon. Recent roles include Warwick in Henry VI: The Rise of Richard (Great River Shakespeare Festival), Gwen in Fifth of July, Audrey in As You Like It (Stella Adler), and Haley in Wrong House's inaugural production, Really Really. More at: shannonmcinally.com.
Sierra Hubsher
Sierra is an anamorphic rock person who, thousands of years ago, separated herself from the eponymous mountains of California and started her development into full human. She is an oyster shucking, mother f*cking plant guardian with a passion for shower beers and elaborate meals. In her free time, she can be found reppin' Bianchi in Red Hook or taking a caviar bath. She one day hopes to transcend arbitrary physical laws and float mere centimeters above the ground. You won't be able to tell, but it will still be cool.
ADAM MARTIN - DIRECTING TEAM
Adam most recently assistant directed the premier of Express, which won the best one act award as part of the summer one act play competition at Manhattan Repertory Theatre. Adam has also directed Paul Downs Colaizzo's Really Really at IATI Theater with Wrong House, Donald Margulies' one act Misadventure as part of the Big Apple Slices Festival of Short Plays at the Bridge Theatre, and he has served as part of the directing team for Wrong House's first sketch show. Adam has studied directing under Austin Pendleton at HB Studio.
Kiana Wu
Kiana is delighted to be joining the hilarity of Wrong House for the first time! Originally from Calgary, Canada, Kiana is a recent graduate of the Stella Adler Studio and has previous experience with directing new works, co-writing original plays, and teaching young audiences. When not working in theatre, Kiana can be found googling pictures of Justin Trudeau on a horse, snackin' on rice crackers, or looking in the mirror to check if her cheek dimples are still there. KianaWu.com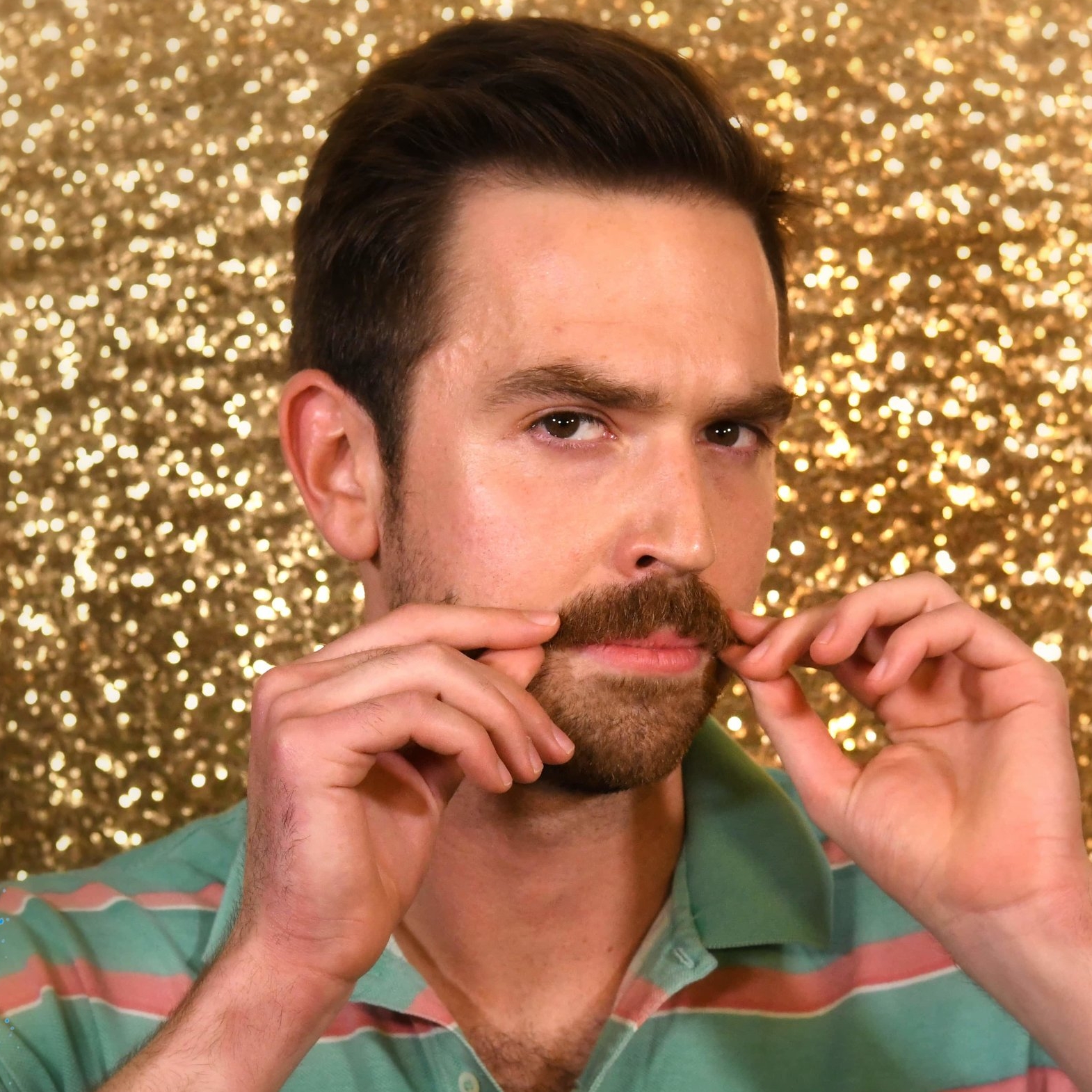 SAMUEL BATCHELOR
Samuel Batchelor was born and raised on the Upper West Side in NYC. After attending university in Scotland, he's happy to be back and living in China town where he eats an ungodly amount of noodles. As for acting, he played a shocking rendition of Zeus when he was 10 years old but quickly retired concerned he'd peaked too early. However, now he's coming back to the spotlight and happy to be a part of the Wrong House team! You can find him scowling on the train or trying to make babies laugh from across the room.