Join us in celebrating the official launch of Wrong House Productions with a night of partying and sketch comedy in the heart of Midtown!
October 20th, 2017
Doors at 8:00pm
Show starts at 8:30pm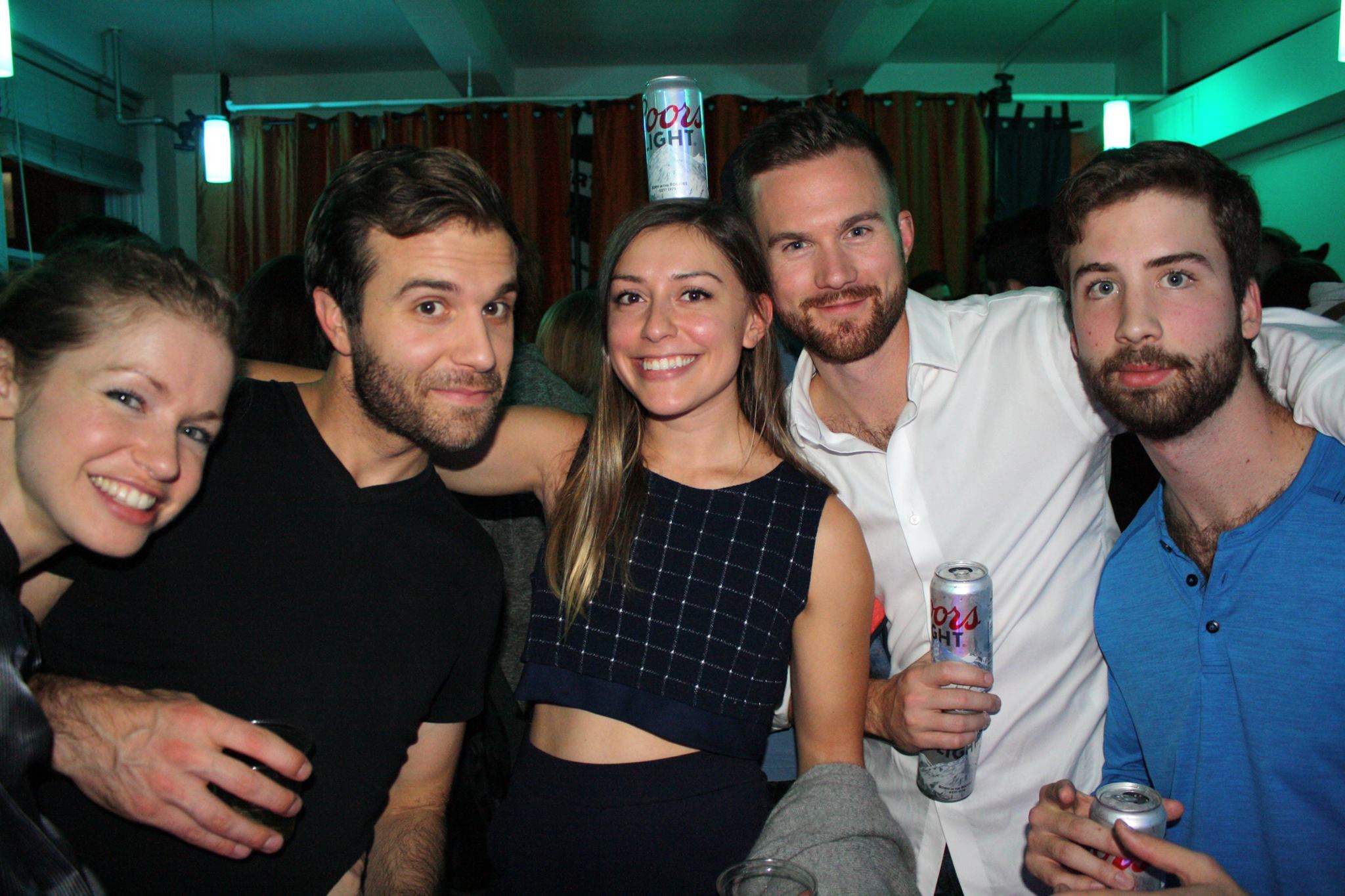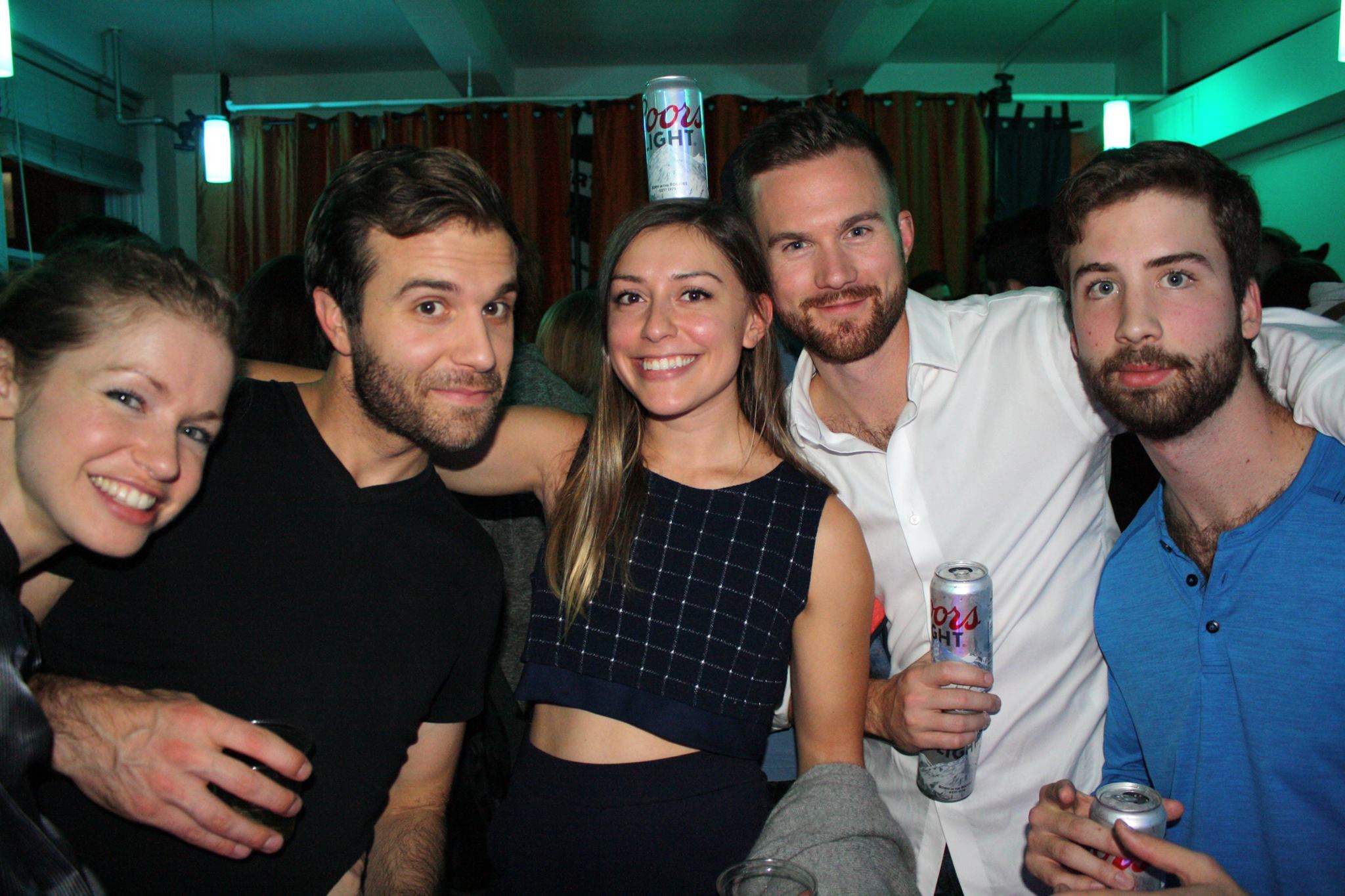 Camille Corinne
Camille Corinne hails from the Midwest and is a recent transplant in New York City! She has a BFA in Musical Theatre from Missouri State University. In May, she finished a year long contract with Charleston Stage Company as a resident actor in their 39th season and performed in shows like White Christmas (Betty Haynes), James and the Giant Peach (Aunt Sponge), among others. Love and gratitude to my parents, family, and friends. Follow all her adventures on Instagram @camilleblossum!
CHARLOTTE CREAGHAN
Charlotte grew up in Toronto and discovered her love for acting in theater and film there. She moved to New York to begin her acting career at the Stella Adler Studio of Acting, where she recently graduated from the Three Year Conservatory. During her time there, she played a variety of roles including Irina in Three Sisters, Hermia in A Midsummer Night's Dream, Shirley in Fifth of July, and Ismene in Antigone.
Daniela Zamora
An NYC based actor, Daniela is a loud and proud Mexican. Born and raised in Mexico City, Daniela developed a passion for theatre in roles such as Rosie in Mamma Mia, Madame Thenardier in Les Miserables, and Ursula in The Little Mermaid. She then moved to NYC to study at Stella Adler's Conservatory Program and pursue her dream of becoming a professional actor. During her training she participated in The Tempest as Trinculo, The House of Bernarda Alba as Martirio, Fefu and Her Friends as Julia, and As You Like It as Phebe and Le Beau. She is currently playing the role of Jackie in Harold Clurman's Laboratory Theater Company production of Hot L Baltimore. More at: danielazamora.com.
Jacob Dabby
Jacob Dabby is pumped to be working with Wrong House Productions for the first time! Jacob is a New York based actor, born and raised in the Bronx. Some of his favorite credits include Rodolpho in A View from the Bridge and CB in Dog Sees God. After just recently graduating from SUNY New Paltz with a Bachelors in Theatre Arts, he now can be found wandering The Village complaining about fantasy football and eating halal food.
James Johnston
James Johnston's recent theatre credits include Male Court in Mary V at Theatre for The New City and Duncan in MacBeth at The Brick. Past training includes NYU, Stella Adler, and RADA. In fact, he's taking an improv class at UCB right now and just came back from his class show two hours ago. Wow. Look at him doing two comedy shows in one night. What a man.
Lucas Brahme
Lucas Brahme is a young actor and dilettante. He does sketch comedy with Teen Radio at the PIT and knows he should be a vegetarian. Catch his band, 'Pete Best Live!' playing local (Ridgewood) bars w/ or w/out open mic events. He is grateful to his talented peers in Wrong House Theatre Co. and to his parents and sister whom he loves dearly, as it were.
Marcus Mars
Marcus Mars is a Pittsburgh born actor now living and working in New York City. In May of 2016 he graduated from Marymount Manhattan College with a BFA in Acting. Marcus has been acting since the age of 12, and through his ever developing journey has cultivated a love for classical theatre, human behavior, and fact based news sources.
Palmyra Mattner
Based in New York, Palmyra is a trained film and theatre actor of Syrian and German heritage. Her mysterious British accent hails from the time she spent at an international British school on the tiny island of Bahrain. After moving across the Atlantic, she studied at the Stella Adler Studio of Acting, completing their conservatory program. Palmyra recently co-wrote and performed in Eastern Bridge Theatre Troupe's production of Strings, as well as touring with Aquila Theater's National Tour of Much Ado About Nothing (Beatrice/ Multiple roles) and Murder On The Nile (Kay/Jackie/Multiple roles).
www.palmyramattner.actor
Sierra Hubsher
Sierra Hubsher is a Brooklyn based actress, originally from Connecticut. She just finished her course of study at the Lee Strasberg Theater and Film Institute. Recent credits include Bushy and Young Henry Percy in the Oxford Shakespeare Co.s production of Richard II and performing as a sketch ensemble actor in A Sketch of New York. Sierra is super psyched to continue exploring her comedic side.